Vexil Infotech has earned the trust of fintech startups and large financial institutions by providing robust and secure digital fintech products powered by latest technologies. Our extensive expertise and wide experience ensure the on-time delivery of next-generation fintech products.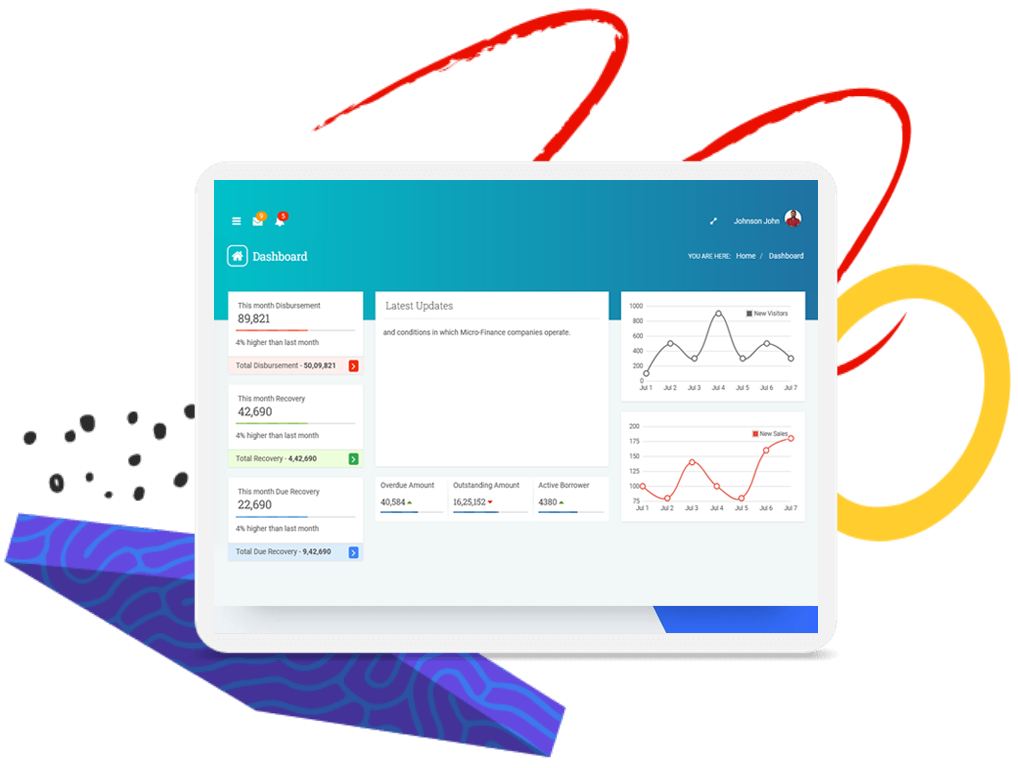 Fintech software services we provide:
Being a fintech software development company, we combine financial expertise with innovative technologies to deliver outstanding fintech solutions.
Advance Features to Include in

Loan Lending App
To get the latest activities on the app and the remaining amount of your EMIs, this feature works best. Also, it helps the users get information about the latest offers and discounts being run by the loan lending application
These apps have an online support team that is readily available to talk to the users and extract information about their loans. They can instantly tell the users about their latest transactions and the remaining loan amount.
This feature allows the app to function along with the collaborated banks.