Get ready to start your
new journey
If you have a passion for Technology, we have a role for you !
Begin your Technology career journey with us and discover how your talents and skills can help change the world.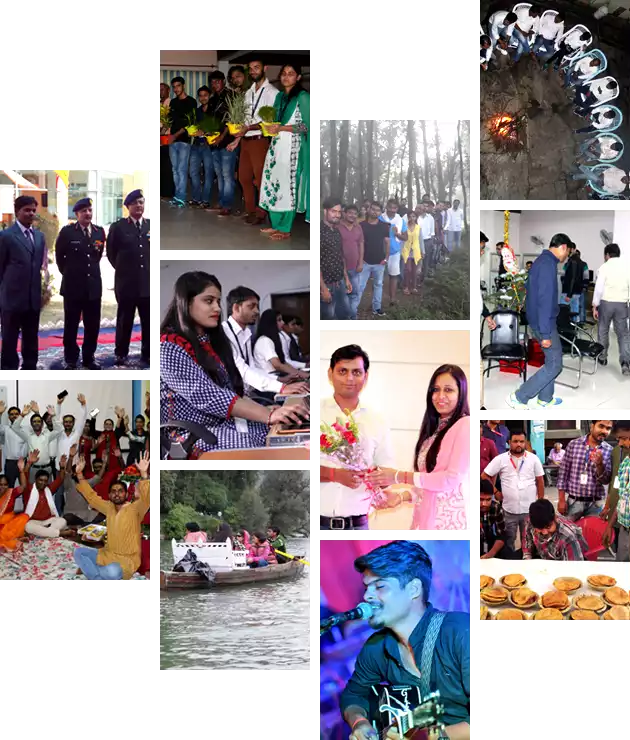 We build breakthroughs, together.
Passionate people
Surrounded by colleagues who are driven by passion and not just deadlines
Best culture
A culture guided by core values that promote quality, creativity, and opportunity
High growth environment
Everyday changes in software industry provides you a steep learning curve
Fun and Positive Environment
The only certain thing is your starting point, the rest of the journey we build together.
Position: Web Developer
Education: B.Tech. BCA, MCA
Experience: 1-2 Years
Location: Lucknow
Skills Required -
Should have the knowledge of ASP.Net and SQL server
Good knowledge of software applications
Good knowledge in ASP.Net programming using C#, MVC, XML,
Knowledge of HTML, VB.Net, JavaScript, Jquery and CSS (cascading style sheets)
Understanding of secure web development
Support applications that require high availability
Position: Marketing & Sales Executive
Education: MBA, BBA
Experience: 0-2 Years
Location: Lucknow
Skills Required -
Approximately 0 - 2 years of marketing experience in the marketing industry
Experience with a company in a related company sector
Experience of developing, maintaining and delivering on marketing strategies to meet company goals
A strong understanding of customer and market dynamics and requirements
Strength and ability to oversee all marketing activities
Position: Mobile App Developer
Education: B.Tech. BCA, MCA
Experience: 1-5 Years
Location: Lucknow
Skills Required -
Extensive knowledge about Android and iOS app development. This includes the whole process, from the first line of code to publishing in the store(s)
Familiarity with RESTful APIs and mobile libraries for networking
Familiarity with the JSON format
Experience with profiling and debugging mobile applications
Strong knowledge of architectural patterns—MVP, MVC, MVVM, and Clean Architecture—and the ability to choose the best solution for the app